Configuring Windows 7
To join the eduroam network from Windows XP you must first setup your preferred networks to use the correct encryption settings for your home institution.
Setting up the Network and Sharing Center for Windows 7
Right click the network icon

on the lower right side of the screen and then click Open Network and Sharing Center.
Click Manage wireless networks.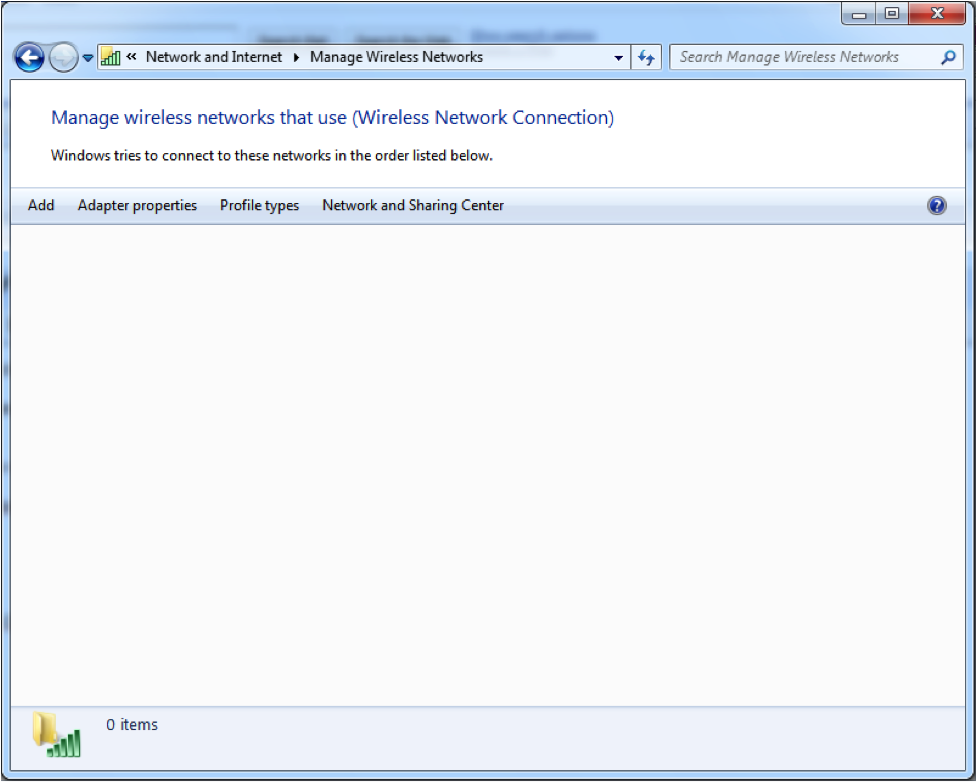 Click "add" then click "Manually connect to a wireless network."
Click "Manually create a network profile" and populate the information as shown below.
Click Next and you should see a Successfully added eduroam window.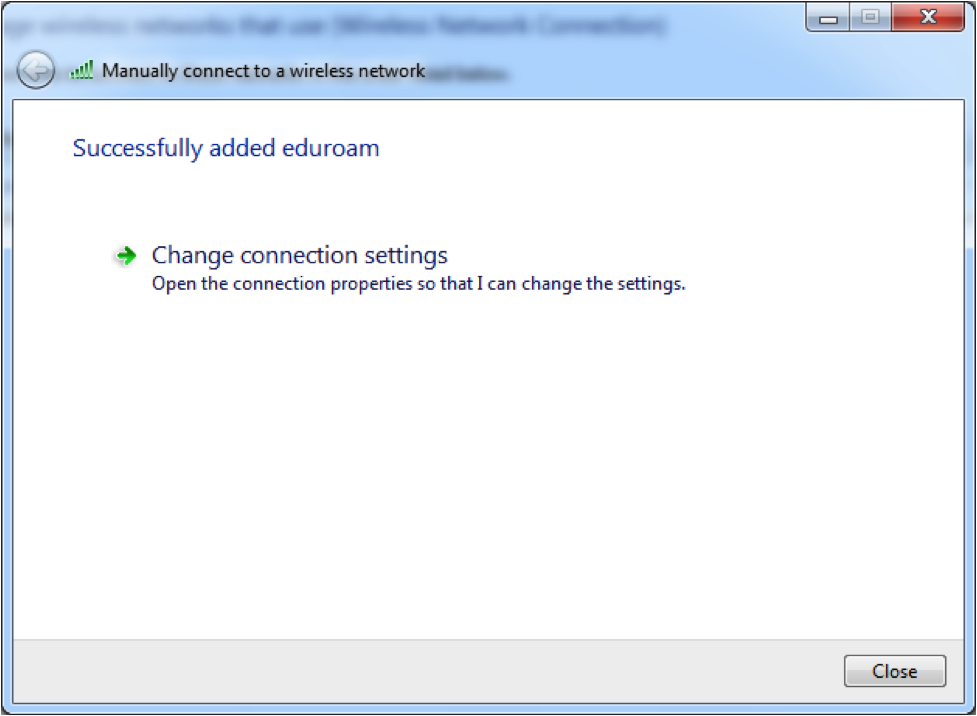 Click "Change connection settings" and select the Security tab and then click "Settings" after verifying that "Microsoft: Protected EAP (PEAP)" is selected in the drop-down menu labeled "Choose a network authentication method:"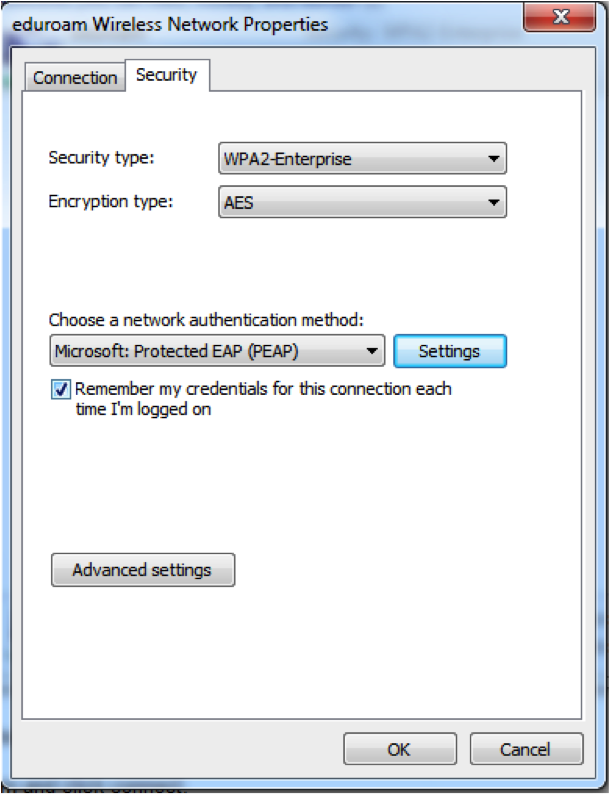 Click the configure button next to the Select authentication method drop down box.
Uncheck "Automatically use my windows username and password" and click Ok.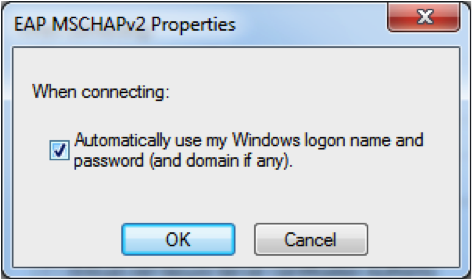 Click the advanced settings button.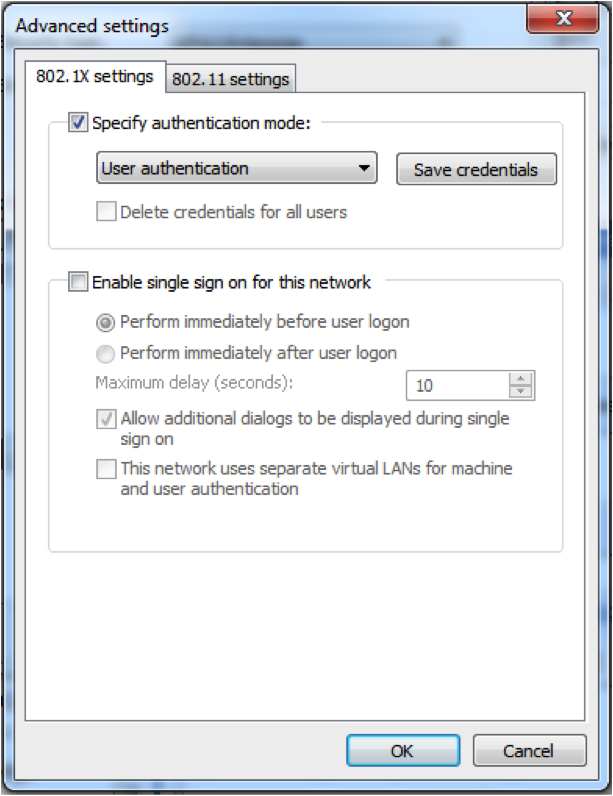 Check the Specify authentication mode box and select User authentication from the drop down box.
Click Ok then click Ok again on the eduroam Wireless Network Properties window.
Close the Manage Wireless Networks window.
Click the network icon

on the lower right hand side of the screen.
Click eduroam and click connect.
When you see the "additional information is needed to connect to eduroam" balloon click on it.

When you see the Network Authentication box, provide your credentials in the form of username@<your institution>. If you are from example.edu (your "realm") and your username (sometimes called NetID) is traveler then your login name is traveler [at] example.edu. Your password is your normal password at your home institution.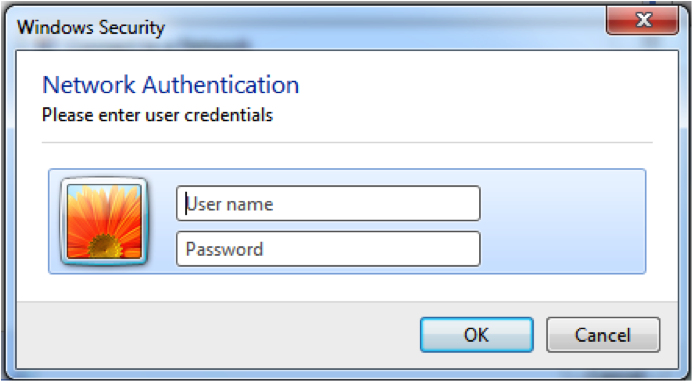 Congratulations. You should now be connected to eduroam.
Thank you to Lindsey Chesnutt at UTK for gathering these directions